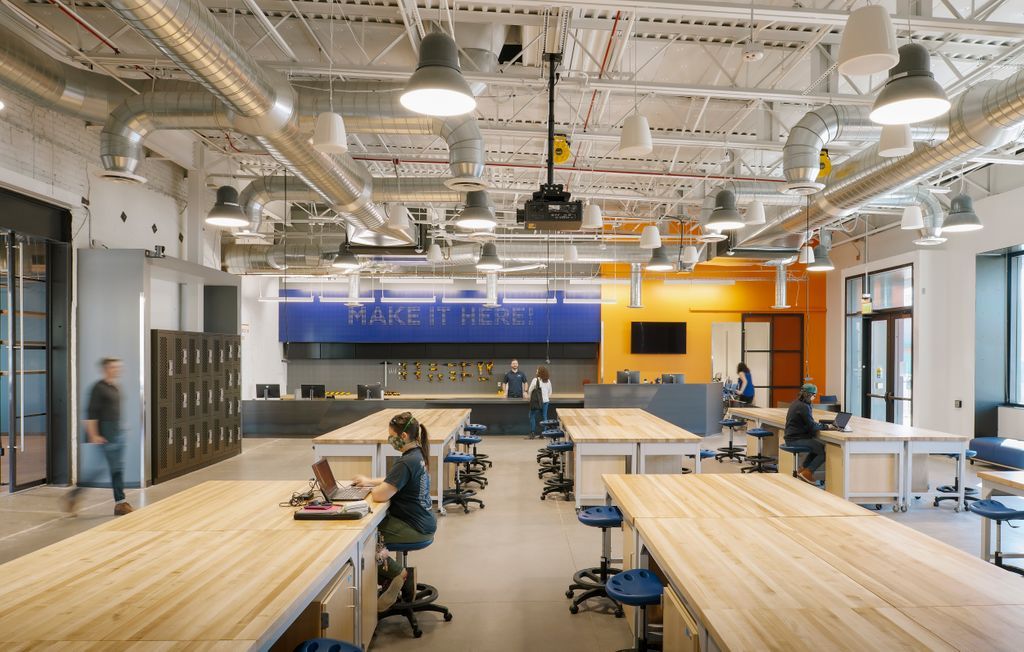 Phoenix Forge is a makerspace powered by GateWay Community College on behalf of the Maricopa County Community College District. It is open to the public, MCCCD students, staff and faculty.
Membership to the makerspace is open to everyone over 18 years old. Members can enjoy access to all areas of the makerspace.
Makerspaces are community workshops. They are shared spaces where members have access to equipment, tools, software, technical training, and a community of people with similar interests. Phoenix Forge provides access to tools and equipment for prototyping (such as 3D printers) or working with metal, wood, electronics/robotics, textiles, and glass. 
The partners that developed Phoenix Forge include GateWay Community College, Arizona State University, the City of Phoenix, the U.S. Economic Development Administration, and APS. Phoenix Forge was designed by Gensler with construction services by TSG Constructors.
Frequently Asked Questions
Member have access to a variety of tools and equipment.
Glass Shop/ Ceramics (2024)